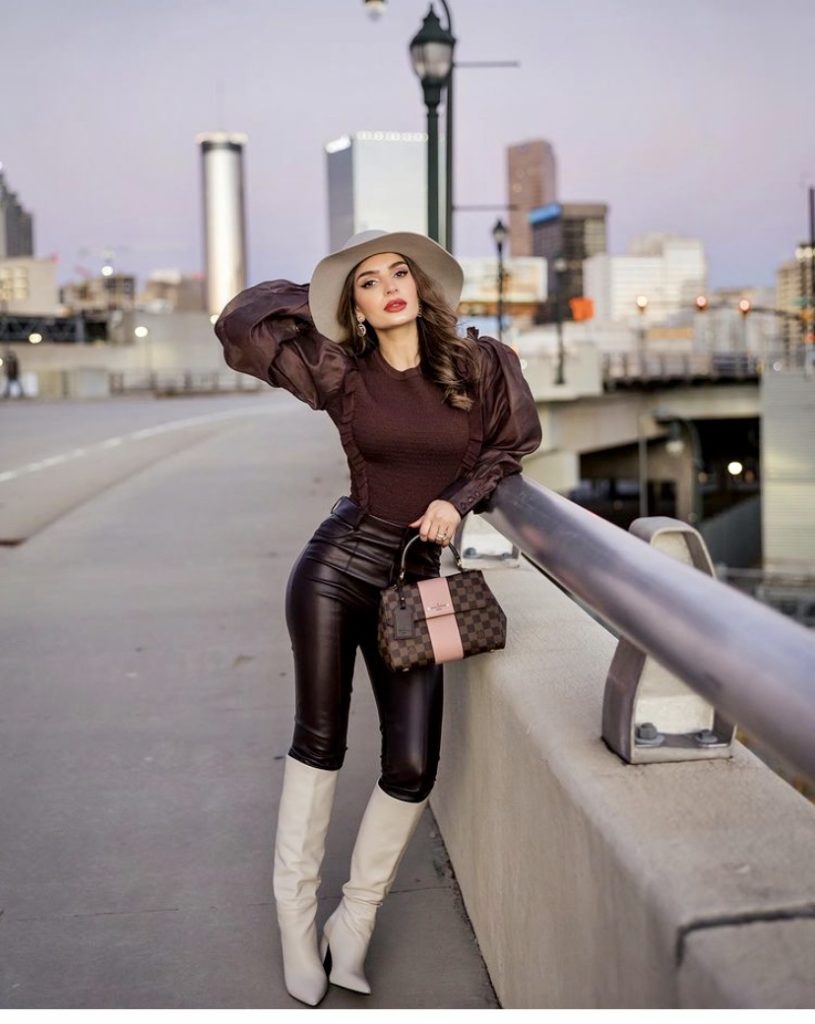 Making High-Low Style Mixing Work
One of fashion's best-kept secrets is the power of high-low style mixing. You can mix high-end fashion with affordable fashion; it will give you a chic look. Your outfits shouldn't be all about designers. Instead, it should be about the look. What suits your body shape, your height, your personality, and your skin color? All of these factors should take part in what you are going to wear. People think that glam style is expensive and unachievable. However, you can wear edgy and different outfits from Forever 21. Pair leggings with a bomber jacket and a sleeveless top, then you have yourself an affordable outfit for $35. Then, pair the outfit with your best, most expensive heels, topping off the high-low style mix. With the right footwear, any outfit can look expensive.
Splurging On Shoes
When making a significant investment in shoes, consider sticking with something that will work for loads of outfits. For instance, when buying an $800 pair of shoes, consider how many outfits they will work for. The more, the better. That way, you are getting the most bang for your buck. Another thing to note with expensive items, especially shoes, is the fit. If you feel even the teensy bit uncomfortable in the shoes, that should be a significant red flag. Perhaps you think they will stretch with time; however, this is never guaranteed. It would be a tragedy to go through a whole night with expensive shoes on just to take them off and walk barefoot home. It's a MAJOR fashion crime. Buying shoes that don't fit will be a colossal waste of your money and totally kill your high-low style mixing.
Don't Buy Counterfeit Items
The wrong way to do high-low style mixing is by purchasing counterfeit or "knock-off" items. If you want a specific designer item, then budget and save your money to purchase your special piece. Then, pair your outfit with more affordable pieces. A counterfeit piece supports an industry that is unethical and illegal. Plus, the more people buy these items, the more that industry is going to thrive. Often, these fake goods are made by people in poor working conditions with little to no return. The basic rule of knowing whether or not you're buying counterfeit is if you are buying from a person or company who doesn't officially authenticate their merchandise. Overall, pair your designer items with more budget-friendly items to perfect your high-low styling mix.
Splurging On Jewelry  
Jewelry is another way that you can make your budget-friendly outfit go from meh to glam instantly. Find something that is investment-worthy. When you invest in jewelry, you build a collection over a lifetime of things that will never go out of style. Jewelry is something that can last a lifetime. If you taste and style changes, you can always upgrade or combine pieces to make something new. Also, make sure the pieces are made of materials that are going to last. For instance, find pieces made of sterling silver and gold. Avoid buying jewelry that is overpriced and even fake. If it seems too good to be true, then it probably is. So, how do you avoid buying something that isn't exactly what they say it is? First, you can visit The Jewelers Vigilance Committee. They provide education and guidance on all topics applicable to the jewelry industry. Plus, The American Gem Society creates industry standards to protect the jewelry-buying public; you can find stores that are credentialed near you.
Don't Spend On Trends
Lastly, the worst way to make high-low styling work is by splurging on trends. You'll want your trend purchases to be budget-friendly and your investment pieces to be long-lasting. If you feel like there's a trend that you MUST have, wait until it becomes budget-friendly. Consignment, second hand and buy-sell-trade websites or stores are SUCH a fabulous way to save on high end items. If you keep your eyes open, there are ways to save on trends. Overall, make investments in items that will feel more classic or can transition well in between seasons. For those pieces that will only work every once in a while, consider making those purchases from the resell market. Money can buy you clothes, not style.
For more fashion tips, tricks, style inspiration and education, listen to the Fashion Crimes Podcast.